Dear Future Husband, I Am No Longer Waiting For You. . .
Hey Future Bae,
Whoever you are. Where ever you are I am sure by the time we meet and reflect on this moment, you will be reminded of why you love me in the first place. You will love me for my transparency. You will love me for my diligent pursuit healing of not only myself but the healing of all those I am called to serve. You will love me because I love God first, and in doing so, I bear my cross and walk in my witness to testify on behalf of the greatest love I have ever known.
Which as we both will know, is not you, but God.
I write this letter to you (future husband) and to the world in an attempt to share the freedom from chains that have burdened me since before I came out of my mother's womb. The chains that have brought generational curses to the women not only in my family but to millions of women all over the world. This is my effort to be a living witness of what it means to be free from being chosen by you.

Yes, you, my future husband. I am free from wishing, wondering, wanting, anticipating, being validated, being seen and chosen by you, one day.
Before I begin, I want you to know that in no way am I saying that I don't hope to meet you and do life with you one day, because I do. I get excited about the possibility of sharing God's love manifested through us and, hopefully, one day, through our children. The thought of having the opportunity to love better, healthier and stronger than what I've seen in my life gives me hope. I look forward to meeting you, praying with you, growing with you, building with you, and loving on you.
What I am doing, is divorcing the concept that says, "since we have yet to meet, I, as a woman, am somehow invalid, inadequate or lacking in life."
At a very young age, like most little girls I began planning my wedding. I saw the altar, my bridesmaids, your groomsmen, and my mother's accomplished and content smile.

I saw the public affirmation from society that says " Wasaba Sidibay as the bride of

(inserts husband's name, which has changed depending on who I was dating)

you are now a valid human being.
That validation meant the world to me. Being chosen by you meant everything to me. I operated in the understanding that once you chose me, I am granted permission to see myself as worthy of being loved. It means that I have permission to finally be happy.
It means that I can walk around with a badge of honor that says, "someone thought it enough of me to make me their wife." Being chosen by you means that all of a sudden, I am enough and it is only because you and society say so.
What I didn't know was that being conditioned to these ideas caused me to subconsciously adopt certain behaviors and thought patterns that were ultimately damaging to me and my idea of self-worthiness. I thought that I wasn't enough because you weren't here.
I thought that I was supposed to suppress and reserve my happiness and joy in some corner of my heart until we meet.
I thought that I will never experience love until you found me worthy of being loved. The anticipation of meeting you so that I may finally be granted permission to love freely, to accept myself, my flaws and to be happy was so strong that I entered into a state of desperation. I would enter situations and relationships with men impulsively because I wanted them to be my husband.
Having this goal in mind caused me to be blind to all the red flags that said "this ain't it chief!".
I lied to myself about what I saw, I invalidated my feelings, I compromised my values and I gave the most vulnerable parts of myself to men (who were undeserving) because I was so desperate for them to be you (my husband). I was so desperate for the permission that being chosen by you would give me. This was permission to be free. Every time I thought I was close to meeting you and then got "ghosted" or things ended, I sunk deeper into depression, self-rejection, and hopelessness.
The pressure of being chosen by a husband in order to be validated by society has burdened women with a deep pain that oftentimes goes unaddressed.
Women spend years in depression and self-sabotage either trying to attain the goal of marriage or wondering why they aren't enough to be married. The unfortunate reality is that many women have taken extreme attempts at meeting this goal and found themselves in violent, abusive, manipulative and unhealthy relationships that cause them so much damage that it is almost impossible to come back from.


Future husband, I can only imagine what reading this is doing for your ego. You're probably empathizing with me and the millions of women around the world who have shared this pain, but I have some perspective to offer.
This narrative is true, indeed, but there is a counter-narrative that reigns truer.
The overwhelming love, freedom, joy, validation, and permission to experience life in its fullness that I thought I could only get by being chosen by you is ALREADY AVAILABLE TO ME, right here, right now, in this moment, and in ABUNDANCE

.
I don't have to wait to be chosen by you to get what I need because what I need is already here!

Yes, Future Husband, the reality is that you are not responsible for my happiness, freedom, joy or validation. Those are free gifts offered to me and every other woman when we were formed in God's mind. It is impossible for you to carry the weight of my well-being and sustain your own. I no longer desire to fulfill the standards of outdated societal standards that diminish my worthiness or robs me of an abundant life.
I will laugh until I cry. I will love hard and intentionally. I will spend time being fully present with those who love and show up for me. I will pour into my future and affirm my present. And late at night, when I am reminded of your absence, I will not equate it to the illusion that I am not loveable or enough. The simple fact is that you are not here with me yet and that is okay. Live your best life because I will be intentionally living mine.
Until we meet, just know, I am no longer waiting for you and this is a good thing.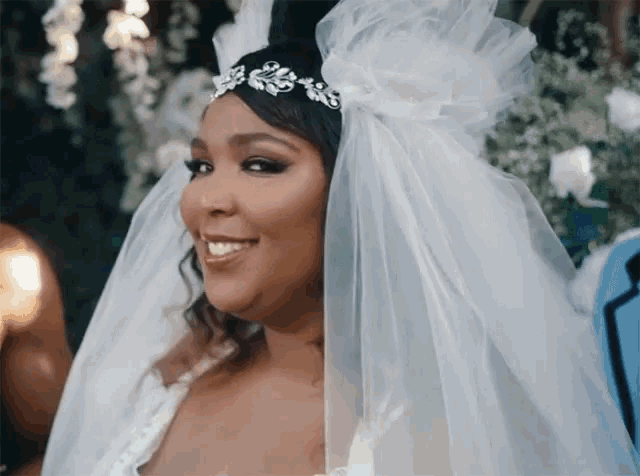 LOVE Your Future Partner in Life,
Wasaba SoulQueenWu Sidibay


Ephesians 3:16-19
14 For this reason, I kneel before the Father, 15 from whom every family[a] in heaven and on earth derives its name. 16 I pray that out of his glorious riches he may strengthen you with power through his Spirit in your inner being, 17 so that Christ may dwell in your hearts through faith. And I pray that you, being rooted and established in love, 18 may have power, together with all the Lord's holy people, to grasp how wide and long and high and deep is the love of Christ, 19 and to know this love that surpasses knowledge—that you may be filled to the measure of all the fullness of God.
Let's talk about it:
What did you initially think when you first read the title of this article?

How has the pressure of finding your husband impacted your life?

Do you disagree with my sentiments? Why or why not?
Please Share this with all those you think would benefit from this article!
Let's Connect: Subscribe to my email list below for more updates!
Follow My IG: https://www.instagram.com/soulqueenwu